Best #6 Places to Visit in the UK
Consisting of England, Scotland, Wales, and Northern Ireland, the United Kingdom (UK) have long been one of Europe's most popular tourist destinations. The country's appeal has much to do with its diverse scenery and rich cultural heritage. The best places to visit include everything from beautifully preserved country estates and castles to its many world-class art galleries and museums.
One of the greatest pleasures of a UK vacation, however, is just how easy it is to explore this fascinating and diverse country. Thanks to its size-the UK could easily fit into the state of Texas (with room to spare)-you can base yourself in cities such as London or Liverpool and simply take a train or bus to explore other areas.
From the nation's capital, a 90-minute train ride is all it takes to access beautiful Salisbury, and a short bus ride or tour from here will take you to one of the country's most recognizable attractions, Stonehenge. And if you want to hop between the Scottish cities of Edinburgh and Glasgow, a one-hour train ride will deposit you in the heart of either city.
Plan your sightseeing adventures with our list of the best places to visit in the UK.
1. London: The UK's All-in-One Destination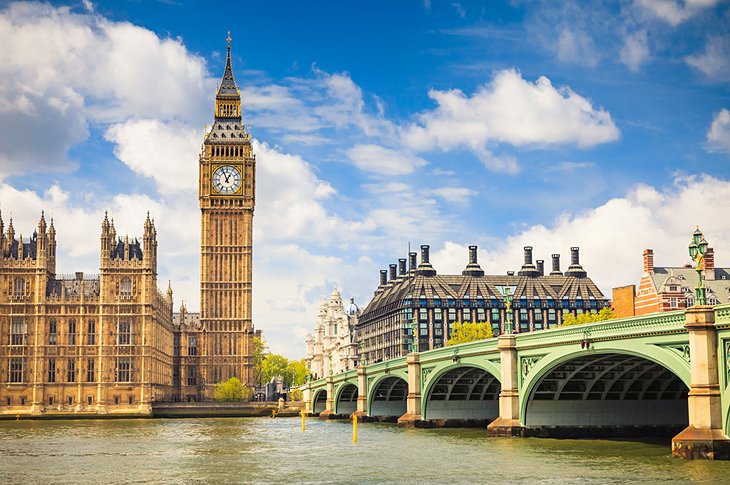 While it's possible to plan a trip to the UK without visiting London, it's certainly not to be advised, as the nation's sprawling capital boasts plenty of attractions to keep you busy. For those interested in learning more about the UK's rich history, one of the top things to do in London is to visit the Tower of London. Located beside the spectacular Tower Bridge on the banks of the River Thames, this former palace and prison include highlights such as the iconic 1,000-year-old White Tower, with its fascinating displays of armor and weaponry, and the Jewel House, home to the Crown Jewels.
Fans of Britain's Royal Family will want to head to Buckingham Palace, London's Royal home since Queen Victoria's reign. Here, you can enjoy the colorful pomp of the Changing of the Guard or even take a tour of the Palace's State Rooms (be sure to book in advance as they're only open for a few weeks each year).
The city's Whitehall Road area is another must, where you'll find Big Ben and the Parliament Buildings, as well as Westminster Abbey, scene of many a royal wedding. Another area to visit in London is South Kensington, home to the city's best museums, including the Victoria and Albert Museum and the Natural History Museum, as well as the famous Harrods department store. Also check out Trafalgar Square, home to iconicNelson's Column and the National Portrait Gallery.
Accommodation: Where to Stay in London: Best Areas & Hotels
2. Edinburgh: Scotland's Capital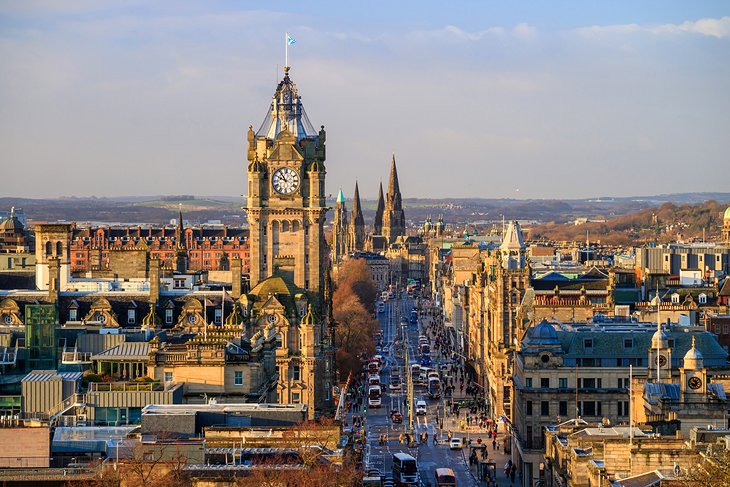 One of Scotland's most attractive cities, the capital city of Edinburgh is also one of the UK's most visited destinations. Popular for its many well-preserved historic buildings, Edinburgh is perhaps best known as the home of the majestic Edinburgh Castle. Perched high above the old city on a rocky promontory, this 13th-century royal fortress includes highlights such as the famous One O'Clock Salute, held daily at Half Moon Battery; the Scottish Crown Jewels in the Royal Palace; the Scottish National War Memorial; and the famous Stone of Destiny (the Stone of Scone), only returned to Scotland after being held for 700 years in London.
From the castle, it's easy to explore the other most important historic sites in the city, most notably the Old Town's Royal Mile with its fine architecture, boutique shops, cafés, restaurants, and art galleries, as well as the splendid old Palace of Holyroodhouse. Other Edinburgh highlights include broad Princes Street, popular for its shopping and dining, as well as for the Royal Botanical Garden and the National Gallery of Scotland.
Accommodation: Where to Stay in Edinburgh: Best Areas & Hotels
3. Roman-Era Bath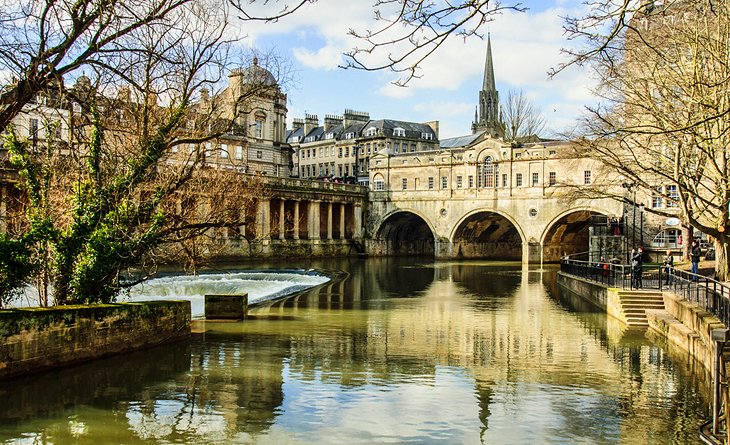 Although one of the UK's smaller cities, Bath more than makes up for its diminutive size with a multitude of things to see and do. Named after its famous Roman Baths, this beautiful city has been luring visitors to its healing waters for more than 2,000 years. Gushing from three hot springs, the water-known to consist of 43 different minerals, hence its curative properties-travels upwards some 3,048 meters at a rate of 275,000 gallons per day, before spilling out at a consistent 46.5 degrees Celsius.
While it's not possible to bathe in the original Roman Baths, a number of nearby spas-most notably the superb Thermae Bath Spa-offer guests the chance to enjoy the city's famous waters.
In addition to its ancient history, Bath is also famous for its lovely Georgian architecture, the best examples of which can be seen along the magnificent, curved Royal Crescent, with its palatial townhomes. One of them, No.1 Royal Crescent, is now a museum that offers a fascinating peek into life during Georgian times.
Accommodation: Where to Stay in Bath: Best Areas & Hotels
4. Ancient Stonehenge and Medieval Salisbury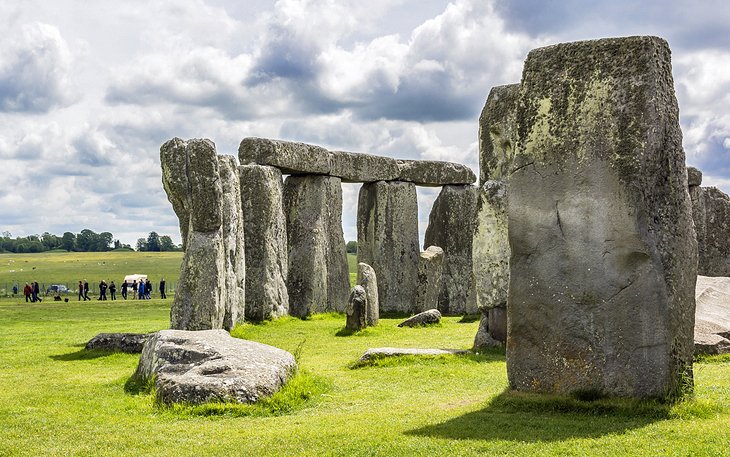 One of the planet's oldest World Heritage Sites, Stonehenge has been a place of pilgrimage for more than 4,500 years. It was believed to have been erected as a place of worship, but these days, the crowds consist of tourists drawn by the sheer scale of this magnificent monument to mankind's ingenuity.
It's a sprawling site, covering an area of more than 20 square kilometers and boasting a state-of-the-art visitor center, which offers a fascinating glimpse not only into the construction of Stonehenge but also its history since then. Plan ahead and purchase a timed ticket for the day of your visit.
Be sure to also spend time exploring the nearby medieval city of Salisbury, located just 16 kilometers south of Stonehenge. Here, you'll be rewarded with a chance to visit one of the country's most famous cathedrals, dating back to 1220 and home to an original Magna Carta. Afterward, be sure to wander the old city center with its many fine churches and historic medieval architecture.
Accommodation: Where to Stay in Salisbury
5. Wonderful Windsor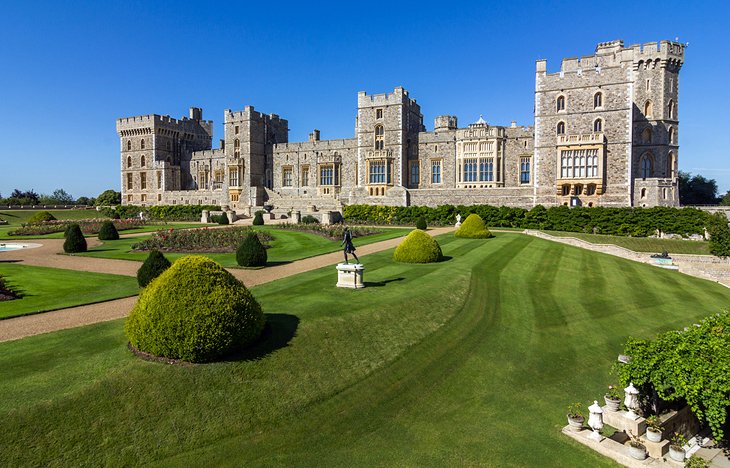 The historic town of Windsor, conveniently located a short train ride west of London, offers plenty of fun things to do for tourists. In addition to its lovely Thames-side setting and the many medieval half-timbered buildings along its quaint old cobblestone laneways, it's also home to spectacular Windsor Castle, the most famous of the UK's royal castles.
This grand old castle has served as the summer residence of British royalty for more than a millennium (it was started by William the Conqueror in 1078) and is the world's largest inhabited castle. Highlights include the splendid State Apartments containing the Queen's Gallery and dining hall, each with magnificently painted ceilings and woodcarvings, and St. George's Chapel, famous as the home of the Knights and Ladies of the ancient Order of the Garter.
When you've had your fill of these historic buildings, be sure to also spend time exploring the castle's large and beautiful grounds, which are almost 10 kilometers long. Here you'll enjoy some truly memorable panoramic views over Windsor and its castle.
Other area attractions worth visiting include Legoland Windsor, a fun family resort set on 150 acres of parkland and just a short bus ride from the town center, and Royal Ascot, the UK's most famous horse-racing venue (try to time your trip to coincide with the Royal Meeting held each June).
Accommodation: Where to Stay in Windsor
6. Idyllic England: The Cotswolds and Lake District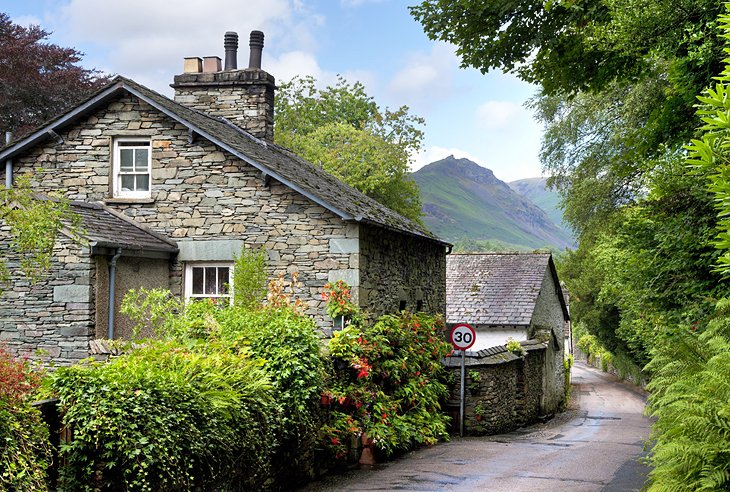 Covering almost 1,287 square kilometers of pristine countryside, the beautiful Cotswolds is undoubtedly one of the most photographed corners of the UK. Located an easy day trip west of London and close to the popular tourist attractions of Bath and Bristol, the Cotswolds includes some of the best parts of the counties of Oxfordshire, Gloucestershire, Somerset, Wiltshire, Warwickshire, and Worcestershire.
Travelers flock here to experience a true taste of rural English life, and to explore its many quaint village greens and idyllic pasturelands. One of the most popular ways to do this is via the area's extensive trail network, including the excellent 16-kilometer-long Cotswold Way. Other fun things to do include horseback riding and biking, or simply soaking up the history of popular market towns such as Castle Combe or Tetbury.
To the north of the Cotswolds and covering an area of 1,448 square kilometers is another slice of beautiful English scenery: the Lake District National Park. Encompassing 12 of the country's largest lakes (Windermere and Ullswater are the biggest), this region is another region of the UK that's great to explore on foot thanks to its more than 3,218 kilometers of trails. Highlights include visiting Scafell Pike, at 978 meters the highest mountain in England, as well as exploring its many picturesque towns, including Grasmere.